About Cirkuit Networks
Cirkuit Networks was originally started by Joe Rozzi in 2003 out of a college dorm room at Purdue University. Soon after, Clint Sparks and Cody Brugh joined Cirkuit to fulfill its continued growth, with Clint bringing business and marketing experience and Cody bringing his IT experience. Adam Muehlhausen joined Cirkuit in 2008 after completing his bachelor's degree at Purdue University for Computer Science and Math. Offering our own Cirkuit Commerce eCommerce Shopping Cart (formely SEO-Cart), Cirkuit Networks continues to grow through our top-of-the-line software development team and excellent customer service.
We are very passionate about software development and our focus has always been to develop and program the best and most versatile eCommerce platform. We are continually working to provide an eCommerce platform that will give our clients the greatest opportunity at success.
Our goal is to provide an online shopping cart platform that has the tools and support necessary to make a successful website for businesses of all types and sizes. Our eCommerce software was developed with the search engines in mind, and has grown into much more.
Providing Excellent Service Since 2003
What started as a software project, in a college dorm room at Purdue University, by computer science graduates. Cirkuit Commerce has blossomed into perhaps the most flexible and customizable eCommerce solution available today. We now have a team of the brightest minds constantly updating and expanding our eCommerce software feature set.
Cirkuit Networks is unlike other Internet companies. We do not try to hide behind our software and servers, but rather realize that these are just a couple of the many tools you need to thrive in the online marketplace. We specialize in eCommerce, and it is our goal to give you the highest level of service we can provide.
We pride ourselves in working with our clients one-on-one to deliver the best, custom solution for their unique business. When our clients succeed, so do we.
Retiring the SEO-Cart brand name in 2017
We originally started in January 2003 by naming our shopping cart platform SEO-Cart. Beginning January 2017, we have consolidated our services into one unified name under Cirkuit Commerce. This provides greater continuity with the various services that Cirkuit Networks offers our clients. The Cirkuit Commerce platform still provides the same features and tools that users of SEO-Cart have used to succeed over the years.
In a world where technology advances overnight, it is crucial that your internet presence remains up-to-date, reliable, and secure.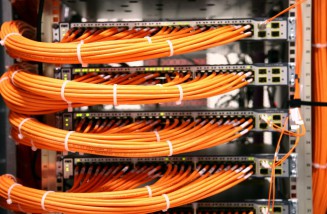 That's why we're here. Not only is full hosting, backups, security, and support included, but you also get the latest software updates for life. Remember, nobody carried a smartphone in 2003. As technology changes, you need people that understand those changes, and can help you to stay ahead of the competition.
This is what we do. Talk to us today!
Give us a call, send us an email, let's get the ball rolling. It costs you nothing to discuss your project with us.
Hosting Fact Sheet
Cirkuit Networks, Inc. provides a comprehensive range of Internet solutions for commercial businesses and online service providers. Cirkuit Networks solutions consistently help businesses increase their productivity and profitability. Cirkuit Networks offers a complete line of customized programs to ensure seamless services for our customers. Our strong partnerships with leading telecommunications and networking companies ensure that our customers can take advantage of the most advanced Internet technology. And, customer support is available 24 hours a day, 7 days a week.
Cirkuit Hosting

State of the Art Solutions

Class A Facility

Cirkuit Networks provides proven answers for IT Managers who must safeguard their company's priceless data.

Our state-of-the-art data center features everything that you would expect from an enterprise hosting facility, providing the most reliable Internet services available.

Safe and Secure

• Biometric Secure Access
• Department of Homeland Security Designated Site
• On-site 24 x 7 x 365 Operations Personnel
• Closed Circuit Cameras
• 24-hour Network Monitoring
• FM 200 Fire Suppression
• Backups of all Data on Local Network and Offsite

Powerful

Our Peering relationships with major carriers and content providers means Cirkuit Networks customers always maintain the fastest possible server-to-network performance.

Fully redundant OC-192 networks means always on connectivity.

Performance and Redundancy

Cirkuit Networks meets the performance and redundancy requirements of the most demanding customers by providing:

• Multiple Power Distribution Units
• Multiple Air Handlers for Constant Temperature
• UPS Power with Diesel Generator Backup
• Cross-connect to Over 13 Major Carriers
• Layered Backbone with Self-healing SONET Ring Network

Scalable

In the event your infrastructure needs to grow, Cirkuit Networks is ready to follow your lead. We can start from a small server setup and scale to handle multiple servers, or entire IT data systems.

Affordable

From a system consisting of a single server to multiple complex servers. Cirkuit Networks provides competitive pricing for your business to assist with your future growth.

No one offers faster more reliable network connectivity for your mission critical applications.
For more information about Cirkuit Networks hosting services call 317.697.9194 or contact us.